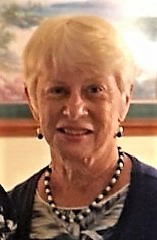 Betty is the Firm Administrator, overseeing employee benefits, recruiting, marketing, and other operational functions for the firm.
Betty is a former president of the Ballard Chamber of Commerce, as the Membership Chairperson, and served on the Board of Directors of that organization for many years. She was awarded with the Volunteer of the Year Award by the Ballard Chamber for the year 2000. She is also a past president of the Puget Sound Association of Legal Administrators, and served as the Bar Liaison, Small Firm Co-Chair, and on the Expo Planning Committee. She was honored as a Lifetime Member of the Puget Sound Chapter in 1997. Betty also served on the North Seattle Community College Technical Advisory Committee for several years.
Betty obtained a B.A.in Business from Newport University in California.
She was the administrator of the Malone Galvin Spicer law firm for fourteen years and the general manager of Professional Escrow Services prior to joining the management staff of Malone Law Group.